About Maplin
Established in 1972 by Roger Allen and Doug Simmons, Maplin sell electronic components and electronic goods both on the high street and online at Maplin.co.uk. They have established themselves as a trusted supplier with expert knowledge and a huge range of products for electronic enthusiasts, home users and business. Customers can find everything from computer accessories, CCTV and security, office and telecom equipment, cables, connectors and much more.
With experience going back many years, Maplin can offer probably the best expert advice around for both consumer electronics and the gadget market, at no extra cost. Maplin have thousands of customer service advises scattered around the country and are available, online, in-store and on the telephone to answer any queries about and Maplin product. Next day delivery is also available subject to a small charge.
maplin.co.uk Review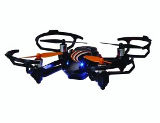 Maplin are a supplier of electronic products and components for the home and business. The website is a tetchy fans dream with products such as drones, home technology and security, computing and more. Seasonal and current offers are shown on the homepage with a main category menu to take you to specific pages of the store. The contact telephone number is prominently situated right at the top of the homepage with a link to the main contact page. Other help tabs are on the top menu with a store finder and a link to the main help area.
Clicking on a category takes you to sub-categories complete with an image and the amount of products in the category. Clicking through, the single product description comes with a picture, quick view, pricing and compare options; helpful is you want to compare 2 or more similar products.
Adding the product to the basket reveals a popup light box which has a link to the basket and products also bought by other customers. The basket stage allows you to alter the product and amount, enter a promotional code and review the price. Disappointingly you can't see the delivery cost at this stage which would be helpful.
Surprisingly clicking on the payment options link gives information about buy now pay later but doesn't tell you the accepted payment methods. There are some hard to make out icons on the footer showing the payment methods which are credit/debit card and Paypal. To keep up with the latest offer Maplin host pages on most social networks including Twitter, Facebook and Google+. If you like to keep in touch there is an email newsletter subscription available.