Recently Expired Furniture Village Vouchers & Deals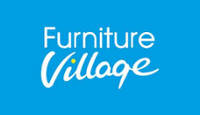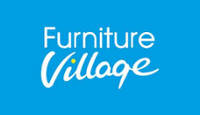 £25 off First Orders Over £250 at Furniture Village
Copy this code and use at checkout
Your £25 voucher is redeemable at any Furniture Village store or online for six weeks from the date of receipt.
£250 minimum spend required. Not valid in conjunction with any other offer.
Expires: Expires 19/04/2017
Submitted: 5 years ago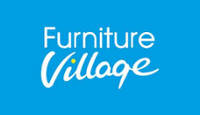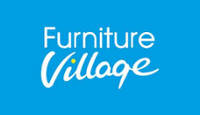 £25 off First Orders Over £250 at Furniture Village
Copy this code and use at checkout
Flat delivery rate of £9 when purchasing smaller items and capped £45, 2 man delivery on large furniture. Deliveries Monday to Saturday.
Expires: Expires 20/02/2017
Submitted: 5 years ago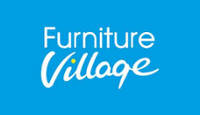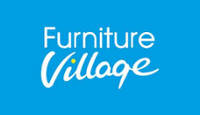 10% off Sale Purchases at Furniture Village
Copy this code and use at checkout
Low delivery charge of £9 on small items and a flat rate £45 on larger furniture items, Monday to Saturday.
Expires: Expires 21/11/2016
Submitted: 6 years ago
About Furniture Village
Furniture Village supply quality furniture for all rooms in the home with a large selection of living room, dining room and bedroom furniture that suits all tastes. Check out our voucher codes to save on tables, chairs, beds, sofas and more at low prices. All furniture is supplied with a 5 year quality guarantee and an unpacking and installation service that is second to none with packaging removal and recycling. Take advantage of the premium delivery service or collect from a local store for free.
furniturevillage.co.uk Review
Furniture Village can provide you with discounts from 25% off to 75% off and they have been named bed retailer of the year as well so you know you can find everything you need, directly from them. The Furniture Village site will show you a range of the products that they have in store at the moment. You will also see a list of brands and the discount that they have available on that brand as well so it has never been easier for you to find your way around. On top of this, you will also see some sale highlights and links to their social media pages so you can keep up to date with all the discounts that they have available.
When you start at the home page, you will see a list of tabs. You won't be able to click the tab itself, but you will find that when you highlight the tab, you can see a list of dropdown menus. From here, you can choose what part of the store you want to take a look at and this is a great way for you to find what you need. On the left hand side, you will see the option to choose between fabric and leather and you will also be able to choose what type of sofa you want as well. If you take a look a little bit further down the page, you can choose your colour options and this makes the whole selection process much easier. You may also notice that some of the products have stickers on them as well, signifying that they are part of the sale, a new product release or if they are available for extra fast delivery.
Basket and Checkout
When you select one of the products that are available on the site, you will be able to see the reviews that the product has. You will also get the option to add a Guardsman 5 year guarantee to the sofa of your choice as well, and in this instance, it was for £117 per item. When the item is in your basket, you can add your own voucher code and this will give you a discount. Below, on the basket page, you will get the chance to arrange your delivery and you will also see how long your delivery will take as well so there has never been a better time for you to get started.
On the same delivery page, you will get the option to click and collect and the standard rate is £45 per delivery regardless of how many items you order. If you wanted to collect your item yourself then this is also an option and this is a free service. Depending on what items you have in your basket at the time, you will also get a notification that says that they are covered by a structural guarantee, which will come free with your purchase when you check out.
If you want to return your product for any reason then you will need to contact them directly. There is the option to get a full refund if your product does not arrive in perfect condition, and if this is the case then you will get a full and instant refund so you know you can always expect a top quality service from their team. Specific refund details however are not specified on the site as the sofas are made to order so if you have any problems other than the ones listed above then you will need to get in touch with them.
Social Presence
You may find more exclusive discounts and deals as well as free delivery offers as they become available by following the Furniture Village social pages. You can find them on Facebook and Twitter plus there's some great promotional videos here on YouTube to help when choosing furniture for the home.