About Ryman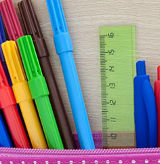 Shop at Ryman, the UK's leading stationer with a massive range of all things stationery from home to the office they have it all. Ryman offer a range of home and office essentials with free delivery available.
Ryman are one of the most popular online and high street stationery suppliers in the UK. They offer a massive stock of home and office stationery supplies, plus a range of printers and cartridges. The store was first established way back in October 1893 by Henry Ryman when he opened a shop on Great Portland Street, London. Since then the Ryman name has been synonymous in the stationary world with products to cater for both the office and home user as well as providing those essentials for school, college and university.
Ryman's trained staff are able to offer expert product knowledge in-store and online, they can be contacted by phone, email or in a local store. Prices are always competitive with extra discounts available using voucher codes when shopping online of regular promotions when shopping in-store with free delivery on orders over £30.
Over the years, Ryman have grown and expanded their product range and are able to offer the very best selection in stationery, office supplies, electronics, office furniture, arts and crafts. Customers can browse through the comprehensive website or shop in more than 220 stores across the UK. Ryman are able to offer business accounts and special discounts and promotions for students coupled with expert product knowledge and are committed to giving their customers the very best products at the very best price with next day delivery available.