Smyths Toys (smythstoys.com) is the store for all of your holiday and Christmas toy shopping. They have a great selection of toys for all ages and have prices that are hard to beat. The website is easy to navigate and has toys sectioned into Action Figures, Construction Sets, Preschool, Dolls, Games/Books, Art, Baby, Outdoor Toys, and Video Games. There is also a search feature if you don't see that what you're looking for falls into one of these categories. They also have a section for Specials that is not to be missed for prices and special offers on their toys.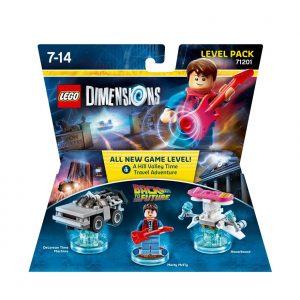 Every kid loves Lego and Smith Toys carries a wide selection of Lego building block sets. This Back to the Future Lego set satisfies the need to build and the love for all things retro. With this set, you or your child can build your very own time machine DeLorean just like the one Marty McFly time travelled with in the popular eighties movie. It even features the, ever so cool, gull-wing doors and flux capacitor. The time travel display is also there so you'll always know where you're going! There are extra engines in the kit and wheels to create different versions of the Back to the Future car. It also includes two minifigures: Marty McFly and Doc Brown. This is one of the coolest Lego sets you'll find anywhere! This set currently costs £34.99, which qualifies for free delivery, you may make more savings by looking out for a voucher or you could qualify for cashback on the purchase.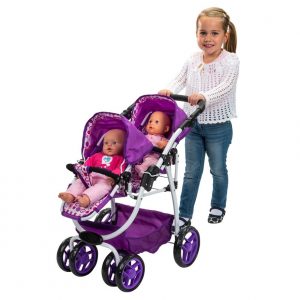 For the little girl on your holiday list, this beautiful Dimples Ella Tandem Stroller is perfect for the girl that likes to play with dolls. It looks realistic and lets girls stroll around with their babies just like their mum does. It has an adjustable height of up to 74 centimeters and folds for easy storage. It also has a shopping tray and an adjustable handle. This pram is currently on sale for £34.99.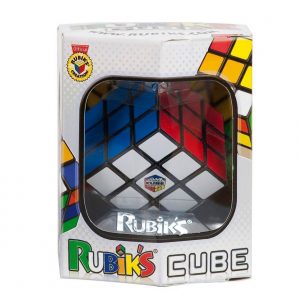 For a classic toy that has been around for generations, why not introduce your kids to something you played with as a child. A Rubiks Cube offers hours of enjoyment and stimulation, if not just a little bit of frustration, too. This puzzle encourages hand-eye coordination and is the best selling puzzle in history! It comes with a solutions hints booklet, too. This is something even the adult kids will enjoy! Might even remind you of your childhood!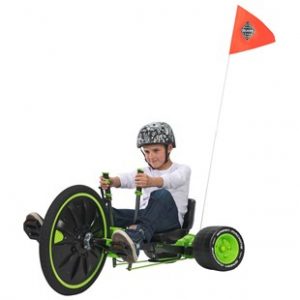 Outdoor toys are another great item Smith Toys carries. Every day we hear about kids spending more and more time in front of the TV or playing video games. If we want them to get outside more, we should encourage that by giving them awesome outdoor toys! What kid wouldn't go outside for this super cool Huffy Green Machine? Designed to resemble a stylish chopper motorcycle, this is an amazing ride on 3 wheels. It has dual joysticks for easy steering and a safety pole and flag to keep your children safe. The Huffy Green Machine is currently on sale for £99.99 with free standard delivery.  Smith Toys is an amazing store to find all of the toys you might need for Christmas and Birthdays. There are things for children of every age, even the adult kid in all of us.