About BT Shop
BT Shop has a great range of electrical and electronic goods at some of the keenest prices around. With regular special offers on the latest laptops, digital cameras, home security products printers and phones.
Shop at BT and get free express next day and standard delivery available. Sign-up to the newsletter for exclusive offers with savings of up to 30% off RRP on top brands such as Fitbit, Samsung and Google.
shop.bt.com Review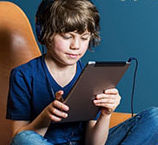 BT shop sells products such as phones, computers, computer accessories and technology for gaming.  It markets both brand name products and items from its own BT brand range.
BT Shop has a layout typical of a modern web store with the featured products showcased in the main top level banner. Further product categories can be found by scrolling down the page. Page load speed is good despite apparent high resolution images dotted around. Slow loading speeds can be very off-putting but no issues here.
The Help and Support pages can be accessed from the main menu and contact details are located on the footer area. For customers interested in the latest offers and deals there's a link on the main menu to the latest offers page.
Clicking on a product brings up a light box showing available bundle offers, handy for some but can be off putting. Disappointingly there are no direct links to the basket from this box but adding another product does bring up this option. The basket doesn't have an option to add a voucher code, you have to be logged in and advance to the checkout to use them. Payment options include PayPal and debit/credit card.
Many products come with free delivery. Other services include standard 2-3 day, express (before noon), next day and nominated day delivery. I couldn't find any links to social pages such as Facebook and Google+ which is unusual for a large multi-national company. I have found the BT Shop Facebook page by doing a separate search, not sure why it isn't promoted on the store pages. Customers can sign up for the email newsletter which promises exclusive offers for subscribers.