About Deichmann
Family owned business Deichmann has been selling quality footwear and accessories since 1913 for men, women and children. Pick up some of the latest trends in footwear and accessories at Deichmann. They offer tons of top brands at affordable prices including Adidas, Airwalk and Bobbie Shoes. There's free delivery available on all orders as well as free returns to store and by post, so don't delay and start some discount shoes shopping today.
Deichmann.com Review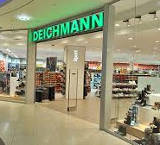 Deichmann wants to make shopping for shoes a walk in the park. As soon as you visit the site, you're shown a range of photo windows to find the exact type of shoe you need. As you scroll down, the offers available are also extremely clear. One of the first images you'll see is an offer to save £5 by joining the newsletter. It's not a pushing attempt, but a way to encourage you to save money.
Deichmann knows it's more than just finding shoes too. There's a slider further down that helps to accessories with handbags and hats. You can quickly click on the sliders to "get the look" without having to spend ages searching through the site. Then want to know more about the fashion trends? There's a section that takes you directly to the blog.
It's very easy to shop with confidence on the site. Right at the very top, the company makes it clear that there are free deliveries and free returns in store just in case something doesn't fit or quite feel right. And if you're really struggling, there's a clear Contact section to get in touch via phone or email.