About Dormeo
Dormeo has been selling memory foam mattresses for only 10 year, in that time they have provided its customers with a better night's sleep and improved health using the latest mattress technology. Buy direct from dormeo.co.uk to get low prices, a 60 night free trial and free delivery on top.
dormeo.co.uk Review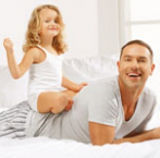 It's understandable that you would need to look at the site to know what's on offer. The name of the company doesn't give much away. Unfortunately, it can take a couple of seconds to really understand what you can get once you visit the site.
Rather than a focus on the products available, the initial image is an apology that only PayPal or the Dormeo payment plan can be used as payment options at this time. This banner is a slider, but that isn't instantly clear. After a while you see some of the sale options available. Once you know it's all about memory foam mattresses, you can then move onto the next offers on the homepage. There is a 72 hour delivery notification, which can help encourage people to buy. Some of the current sales options are also clearly labelled.
The 24 hour order line is very clear at the top, along with the initial menu, making the site somewhat user friendly. The downside is the second menu, which has lighter grey coloured writing, making it blend a little with the white background. It can be easy to miss the offer of free delivery and 60-night comfort guarantee.