Recently Expired Glasses Direct Vouchers & Deals
About Glasses Direct
Glasses Direct is Europe's largest online only provider of prescription eyewear with a large selection of standard and designer frames at online only prices. Browse the wide range of stylish frames from many of the top designers and get them delivered direct to your door to your personal prescription. Look your best for less with glassesdirect.co.uk with free delivery available.
Glassesdirect.co.uk Review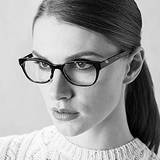 When shopping for glasses, you don't have to go to the high street. Glasses Direct makes it clear from the first look at the site that there is a pair of specs suitable for all. The initial slider is the most prominent part of the site, showing off the different types of frames and colours available.
The main menu is extremely simple to follow and use. There are just four sections to worry about: Men, Women, Boutique, and Help Me Choose. The last heading can help many people who just don't know what type of frames they are interested in. Returns and delivery options are very clear from the home page. Glasses Direct makes a point of offering a money back guarantee and free second pair, making it competitive with high street chains.
Contacting the company is also simple. Everything you could need is at the very top of the page. There's even a discount code to get two pairs for £19, keeping the costs of glasses to a minimum. The downside is the search bar. There is one, but it's only clear from the magnifying glass and is easy to overlook. Delivery is free on selected styles, at the time of writing the offer is with the Boutique range. Returns are free and you get a free home trial to try before you buy.