About HMV
Hmv are a music, games and movie superstore with stores in most towns and cities across the UK. Customers can also shop at store.hmv.com where's there's a huge range to choose from at very competitive prices. Download Buy music at hmv digital and get instant access to thousands of tracks and albums. UK Delivery is free for all orders over £10.
hmv.com Review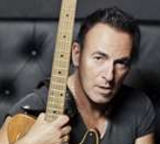 HMV is a leading retailer of music CD's, DVD's, Blu-ray and video games and even classic vinyl discs. HMV have over 120 stores across the UK, and offer a large range of brand new releases and a full catalogue of titles. Everyone remembers the HMV brand which has the iconic logo of the 'dog and trumpet' which nearly all of us are familiar with. HMV's history in music goes back for over 90 years to the 20th July 1921 when it opened its very first store in London's Oxford Street which was opened by Sir Edward Elgar, the British composer and conductor.
For many years HMV supplied sheet music to the public and musicians and sold some of the earliest gramophone 78s in its store. Later on came vinyl singles and albums that all oldies will remember with nostalgia as well as the still popular CD plus films on Video, then later on DVD & Blu-ray HD.
Our team pledge to find our users the best deals, voucher codes and delivery promotions for use on the HMV Store. Find some of the best music from the world's greatest artistes such as classics from favourites including David Bowie, The Rolling Stores and Pink Floyd to the more recent Lady Gaga, One Direction and Take That, HMV sells them all. The HMV online store was taken off air for some time during earlier difficulties but stayed strong on the high street, but now they're back stronger than ever to continue providing great value music, films and games to the public.