About John Smedley Outlet
The John Smedley Outlet Shop is the discounted arm of John Smedley styles which are all offered at vastly reduced prices. Customers can purchase a wide range of products that are reduced by up to 70%. Products include both classic and the latest looks with a dash of John Smedley's own Sea Island cotton and a mix of fine woven New Zealand Merino wool. The regular promotions give you discounts of up to 70% off the usual prices that fly out the door as quickly as they come in.
johnsmedleyoutlet.com Review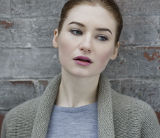 Ok I'm now looking through the John Smedley Outlet online store. First impressions are the simplicity and minimisation of the site content with clear and separated images which quickly helps you to the correct category without searching around.
There are only 2 menu choices, menswear and women's wear and scrolling down the site shows the latest savings for both categories, at the time of writing it is showing up to 80% off men's clothing and 79% of for women. Clicking through the discount banners takes you to the login page where you are invited to join or sign in, membership is free and it does seem to be easy to sign up. Once inside there's access to all the current outlet clothing which is available to purchase just as any other online store.
Looking to the footer links this is where you can find help and useful information such as ordering, payment options, delivery and returns, FAQ's and contact details.
Payment can be made using any of the major debit and credit card services, see the website for a full list. In relation to delivery this can be obtained free subject to a minimum order charge which is £200 at the time of writing this re view. For UK orders under £200 there is a small and there's options for delivery to Europe and the rest of the world via DHL courier. All UK deliveries are covered by DHL before noon express services.