About Marisota
Marisota is an online retailer of women's fashion selling the latest designs is lovely fitting clothing that will make you feel gorgeous whatever your size or shape. There is a large range of all the latest styles for all seasons including winter and summer favourites like jeans, shorts, knitwear, tops and blouses all with great delivery options, free voucher and promotional codes to save money. Sizes are available in 12-36 and shoes in 4-9 fittings.
Marisota.co.uk Review
Trying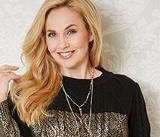 to find plus sized clothing isn't always easy. Most fashion websites will go up to a size 16-18 and then the rest of the clothes look frumpy and boring. Well, Marisota is the place to go for all your plus sized needs. The menu bar at the very top makes it extremely easy to shop by category. The search function is also easy to use, so you can look for something specific when necessary. You can even shop by specific needs through the clear image windows, such as for knitwear and seasonal gifts.
One of the downsides is the lack of phone number or email address on the home page. The bottom of the home page does include the social media buttons, but not everyone wants to connect via Twitter or Facebook, for example.
In the bottom menu, there is a Contact Us link. This pulls the whole of that bottom menu up, making it easy to go exactly where is helpful for you. You can get to the Help section, find out about ways to complain, and even fire off a quick email when necessary.  This is also where the delivery and returns information are hidden.