Matalan.co.uk Review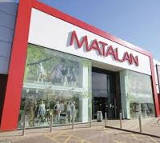 Matalan is a fairly young new comer to the British high street. The store was established in 1985 in Preston UK. Matalan's founder and current CEO is Jason Hargreaves, he was inspired by the US concept of mega stores that offered customers the out of town shopping experience for bargain prices.
Since its birth in 85, Matalan has continued to grow and spread its network of stores throughout the UK. There are now currently 200 stores nationwide offering a great range of products for the home as well as fashion for men, women and children. One of the winning factors for Matalan is the relatively low prices for their quality products.
Despite the bargain prices of many of its products, Matalan still manages to attract designs from big name designers such as Jeff Banks and Calvin Klein. This is extremely appealing to those who want current high street trends for a fraction of the retail price found elsewhere. If there is one thing Matalan has excelled at, it's providing great value at affordable prices and not sacrificing quality for the sake of being the cheapest. Often many of the products on sale in Matalan's stores are up to 50% less than other retailers are selling for. This brings big business to their doors and has only contributed to their continued success.
In order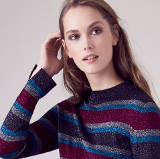 to keep up with modern trends, Matalan has an online store available to customers. It would also appear that the economic downturn in 2008 which hit many stores hard actually benefitted Matalan and many other discount stores. The company actually saw an increase in revenues and pre-tax profits; this enabled the company to open a number of stores within the UK.
Matalan continues to grow in size and success and is even an international brand with stores in countries such as Germany, Jordan, the UAE and Saudi Arabia.