About Quiz Clothing
Quiz Clothing are an online at quizclothing.co.uk and high street retailer of women's fashion which focuses on the 15-35 age bracket. They can found in many towns and cities around the UK as well as Europe, the Middle East and Southeast Asia. They stock all the latest fashion and trends including prom dresses, tops, trousers and everything you would expect from a top clothing store.
quizclothing.co.uk Review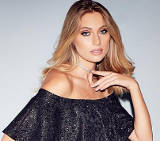 Quiz clothing makes the target market extremely clear from the first glance. The images used are all young adult women, and the clothing on the homepage all suits that audience.
Swagbucks members are alerted to a cashback offer available as soon as they visit the site. It's easy to activate the offer if you buy anything. However, there is also a clear offer on the site to get 15% off your orders and worldwide free shipping. All shipping options are clearly labelled at the very bottom of the site.
The homepage is short and to the point. It highlights the most popular sections of the site for the season and then allows visitors to do their own browsing. The search bar at the top allows for specific searching, but the menu bar is extremely easy to navigate around to browse for party dresses, jeans, festive tops, and more.
Signing up to the newsletter is made simple on the homepage. Quiz even highlights the ability to save money by signing up, giving people a reason. Due to the target audience, the number social media buttons for connecting to customer services is larger than most other sites. Quiz has jumped into the world of Snapchat and Pinterest to connect with their followers.