Recently Expired Sports Direct Vouchers & Deals
Sportsdirect.com Review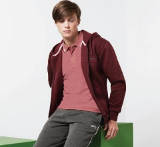 Sports Direct initially opens up a pop-up to make sure you're visiting the correct website location. There are stores around the world to make sure pricing is in your currency and suitable for your needs.
Once you make sure you're at the right place, it's very easy to go through the site to find exactly what you need. The menu bar breaks it down into main categories that you would find in a store, such as men's, women's, kids, and shoes. It's very easy to search for something specific that you could need and you can even create a wish list.
There is the use of sliders and image windows to help with some navigation, but they are minimal and in some cases unnecessary. They're there mostly to promote an individual product that is popular at the time of visiting. One thing that is poor is finding out about delivery and returns. The links are collected at the bottom with links all about individual brands and finding a store. This is also where the Contact Us information is, making it difficult for people to get in touch with Customer Support when there is a problem.