therange.co.uk Review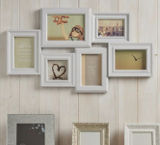 The Range is the place to go when you need to find toys, gifts, Christmas trees, and more. It's the place for the home, leisure, and so much more that there is something for everyone. And the site makes this very clear as soon as you visit it. While there is a section for the current upcoming holiday seasons and events, there are image windows to help you shop by department.
Whether you want bedding, lighting, furniture, and even items for the pets, you will find something. The site also makes it clear that there are affordable options, labelling windows with prices such as "from 29p" and "from £1." Looking for something specific? There is a large search bar at the very top. You'll see from here that there is a next day delivery option and various delivery prices available "from £2.49."
The only downside is the Contact Us information isn't at the very top. At least it is clear and easy to find at the bottom, along with the Returns Policy and more information on Delivery options, and much more. Delivery starts at only £2.99 but unfortunately there are no free delivery options even with a minimum spend. Returns have to be paid for by the sender even though delivery is charged for unless the goods are damaged or incomplete.