Twinings Review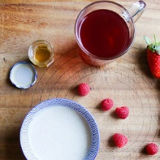 Everybody would associate Twining with tea which is correct but they do sell a range of speciality coffee and accessories. It history dates back to 1706, that's over 300 years so it's undeniable the amount of tea making experience there is.
Checking out the products it's astounding the amount of choice available. Tea isn't particularly just the plain and simple blend we're all used to with a wide range of flavours and blends. There's strawberry & raspberry and cherry bakewell blends to mention just a few. Minding the pun these flavours aren't 'my cup of tea' I prefer the more traditional tastes but will still appeal to many others looking for something different. For the traditionalist like me there are the popular blends such as Earl Grey, breakfast tea and green tea.
Although Twining sell coffee I had a hard time trying to find it from the main menu and had to resort to the search facility. The search did find and list the available coffee types on offer. When mentioning Twinings people will think of just tea but there's a massive amount of tea, coffee, mugs, teapots and other gifts for sale on the site.
Standard and express delivery services are available and at the time of writing free delivery was available subject to a minimum spend. Overseas shipping is available for international customers wanting a touch of Britain's finest teas.